Enabling Push notifications in the Levi´s® app provides you with real-time updates and alerts. You can stay informed about important events, offers, and announcements without actively monitoring the app.
To activate push notifications, the process varies depending on the device and platform you are using. Here are the steps to enable push notifications:
1. Go to the settings menu on your device.
2. Look for the "Notifications" or "Apps & Notifications" option and select it.
3. Find the Levi´s app.
4. Select the Levi´s app and enable the "Allow Notifications" option.
See below a screenshot as example for Apple iOS and Android:

Apple iOS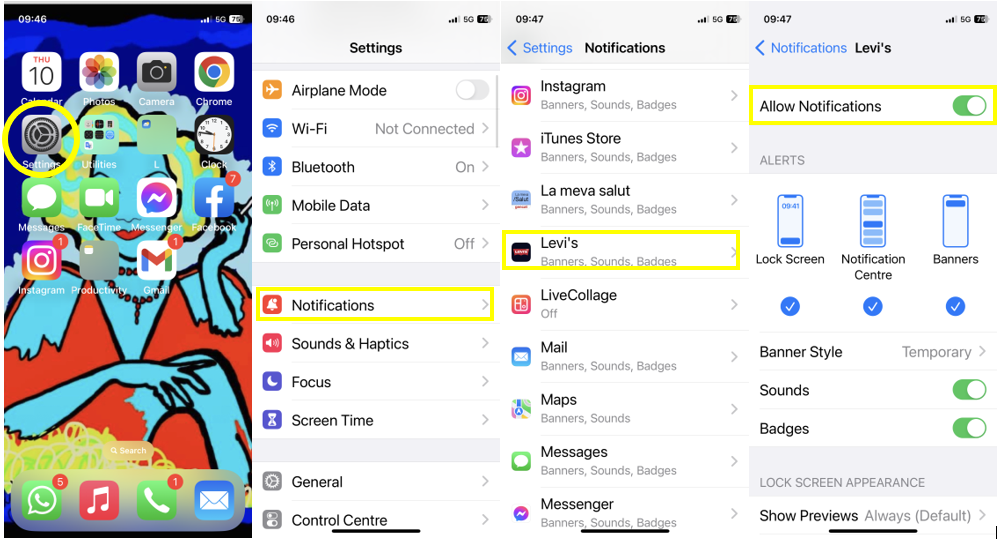 Android